Stearns Wharf is open! Come take advantage of the unique shops and restaurants, as well as the ocean views and evening sky from the dock. Stearns Wharf offers a generous selection of activities to enjoy on your getaway. Here is everything you want to know about Santa Barbara's Stearns Wharf.
Stearns Wharf is a pier located at the cross-section of the end of State Street and Cabrillo in the harbor in Santa Barbara. It's named for the builder, lumberman, John P. Stearns. Stearns completed the pier in 1872. It's the longest deep-water pier from Los Angeles to San Francisco, so quite an engineering feat.The winery focuses on hybrid varieties ideal for growing in upstate New York.
Considering the number of natural and economic disasters the wharf has encountered, you get the feeling that it's meant to be here. For instance, in 1878, shortly after its completion, storms washed away 1,000 feet of the pier. Several years later, in 1925, there was an earthquake that took a toll on the structure. Years later, fires damaged the wharf in 1973 and again in 1998. Yet, Stearns Wharf is still standing as Santa Barbara's most visited landmark.
What is it that makes Stearns Wharf so appealing to residents and tourists alike? The Wharf offers visitors a place to enjoy a variety of activities amidst fresh air and beautiful views.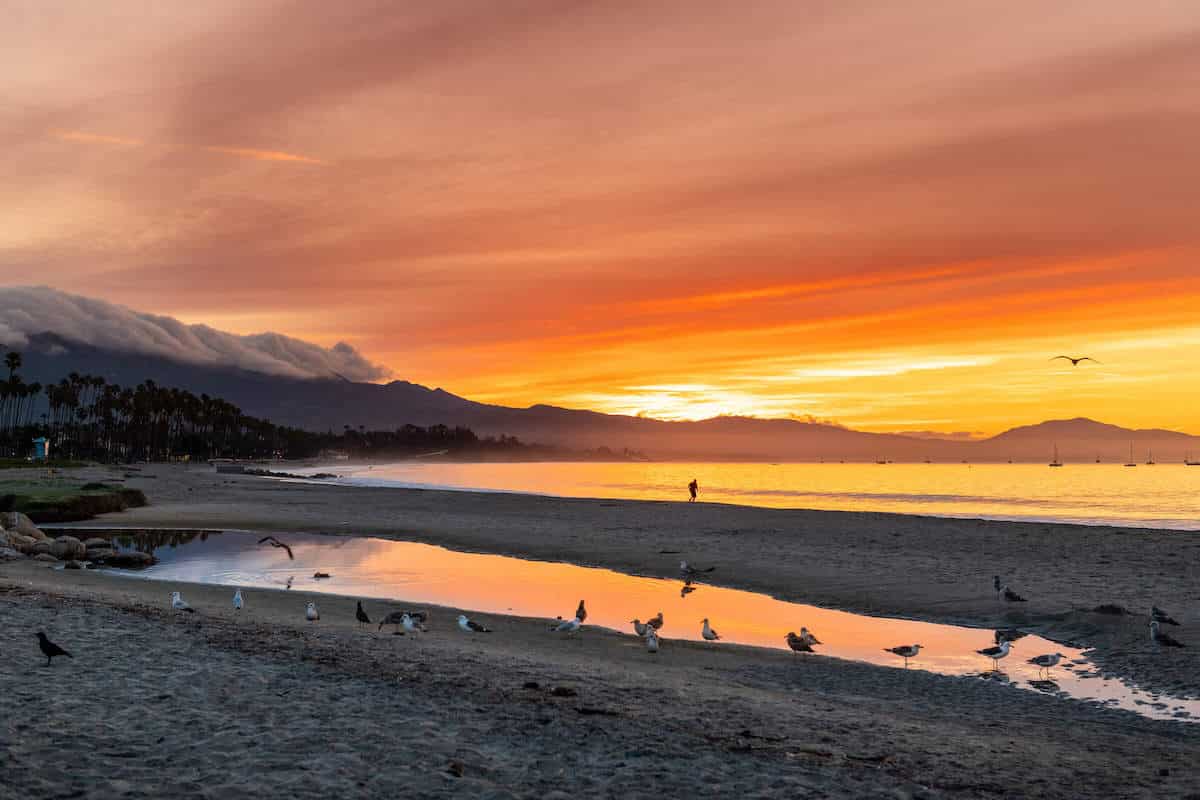 Here are a few activities you can enjoy at the Wharf:
Purchase a unique souvenir at one of the unique boutiques to remind of your trip, or to give someone back home..
Cast a line off the pier. Stearns Wharf Bait & Tackle will get you set up to reel them in.
Grab a bite to eat while taking in the ocean views. Choose from a variety of cuisines from fresh seafood to a juicy burger. Ice Cream is always an option while on vacation. Visit The Great Pacific Ice Cream Company for a tantalizing scoop (or two)! Take a luxury 42-Passenger yacht out for a sunset cruise or whale watching. It will make for an exciting day.
Take advantage of Lil' Toot Narrated Water Taxi Rides or a Lil' Toot Private Charter. to get out on the water. You'll love the views of Santa Barbara's  harbor and shoreline.
Visit the Deep Sea Wine Tasting Room for a magnificent glass of wine while admiring the colorful evening sky as it  reflects on the water. The Santa Barbara Museum of Natural History Sea Center allows you to get up close and personal with marvelous sea creatures in their hands-on exhibits – sharks included!
To help you plan your day, check out this diagram of the Wharf's attractions.
As you can see, there is plenty to see and do at Stearns Wharf: lots of history, beautiful scenery, great food and drink, and fun shopping. Book your stay at The Eagle Inn, just a short, 13-minute walk away.
If you want to drive, there is ample parking on the pier. The first 90 minutes are free. After that, each hour incurs a small fee.
No trip to Santa Barbara would be complete without a stroll on Stearns Wharf. And when the day is complete and you're back in your room, you can enjoy a relaxing evening in your luxurious guest room, suite or private Casita. You can enjoy amenities like a jetted tub, fireplace or private balcony – ideal for a romantic getaway