Complimentary Breakfast Made Fresh Each Morning
Included in the price of your room.
Here at The Eagle Inn, breakfast is made from scratch with high-quality, locally sourced ingredients. Each morning, you'll wake to the tempting aromas of the breakfast choices of the day. Selections may include Huevos Rancheros, crepes, quiche, freshly made coffee, and more.
Let us know your preference — breakfast in bed, inside in the dining room, or outside on our sunny California patio.. Breakfast is served from 7:30-10:00 am daily.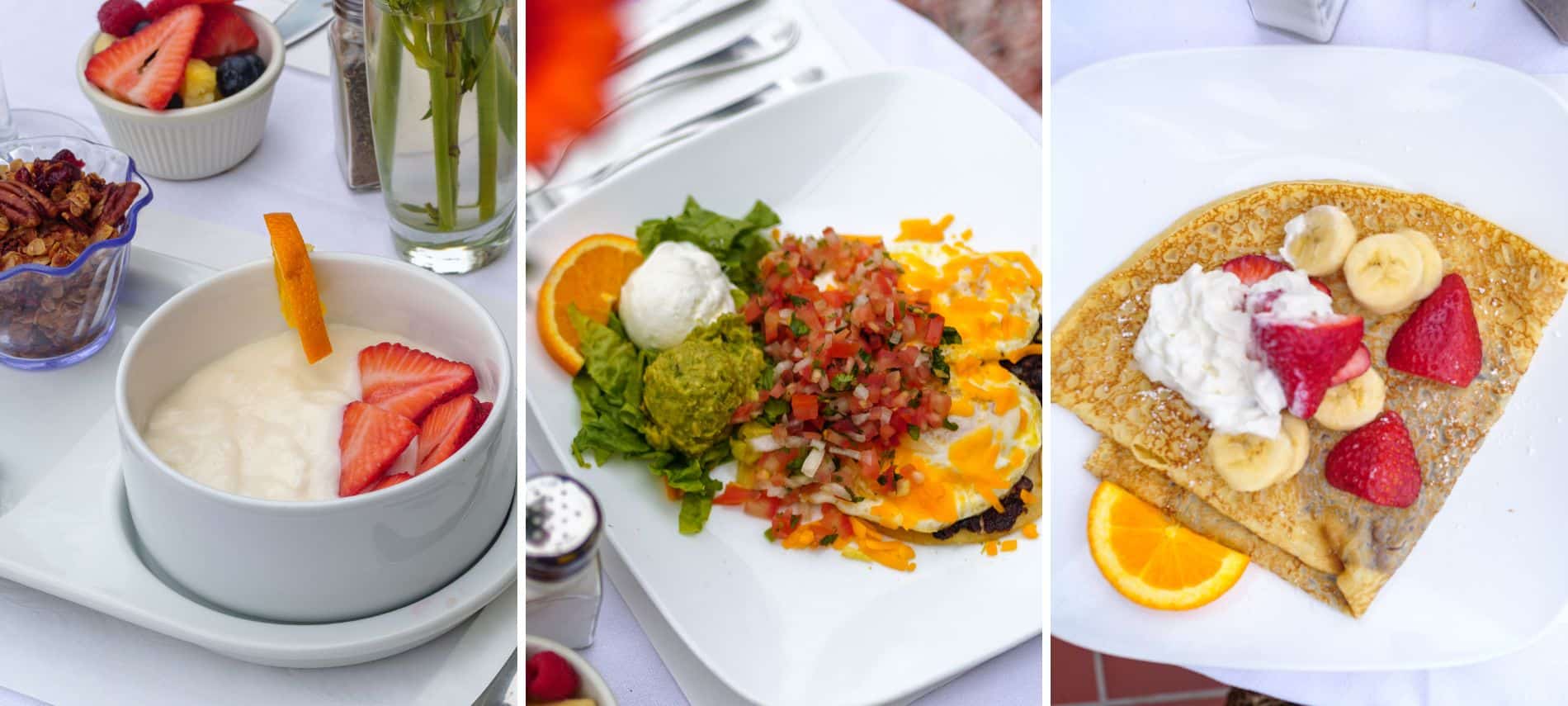 The breakfast room and terrace was beautiful & quaint and the food was wonderful with several different options each day. The front desk service was very personable and several times they went above and beyond to make our stay delightful including the fresh chocolate chip cookies each afternoon.  (B. Graham, Google Review)

Let us know in advance if you have special dietary needs. We cook everything to order! Every day, we offer a delicious gluten-free, vegetarian option. This spectacular breakfast is included in your room rate.
Sample Menu
Yogurt with homemade granola and fresh fruit in season
Crepes with Chocolate filling, fresh fruit and whipped cream
Huevos Rancheros with Guacamole and Homemade Salsa
Vegetable Quiche
You may add a Mimosa or Bloody Mary for an additional fee. We also have your choice of espresso, americano, latte, or cappuccino!
Why go anywhere else for breakfast?