Now more than ever, we're finding guests really want to get away. They're Zoomed out, tired of looking at the same four walls since March, fearing a long winter ahead, and burned out by the many societal divisions we're experiencing. Do you feel that way? Take advantage of our winter getaway offer in Santa Barbara at The Eagle Inn.
Santa Barbara, CA is truly an amazing place to unwind. Sandy beaches, blue skies and fresh ocean winds are the city's universal appeal. Mother Nature has taken care of her end of the setting. Add in delicious dining, shopping and world-class museums and it's a perfect destination.
Here at the Eagle Inn, we're also noticing people are wanting more time to just relax and unwind in their rooms after a day of exploring the great outdoors. Yes, there's plenty of nightlife options for those who want to still go out, but such a surprising number of guests are quietly enjoying time in their rooms that we've created a special getaway package for our larger offerings.
Mid-Week Getaway Special
For midweek guest staying now through March 30, 2021, we're offering the 3rd night FREE. That's right, book two nights and the third night is on us. This offer is our way to help guests nurture themselves, reset their outlook, and remember that getaway time offers a fresh perspective on everything.
Like all aspects of life, COVID has changed things – we see some guests who are a bit apprehensive upon arrival, but once they see our scrupulous cleaning processes, and safety-first steps in place throughout the Inn, they are soon relaxing, smiling and laughing, ready for a fabulous day. The only complaint is people wish they had more time here. In fact, our Mid-Week 3rd Night Free Special has been so popular, we're expanding it to include our Whirlpool King Rooms, as well as our ever popular Casitas.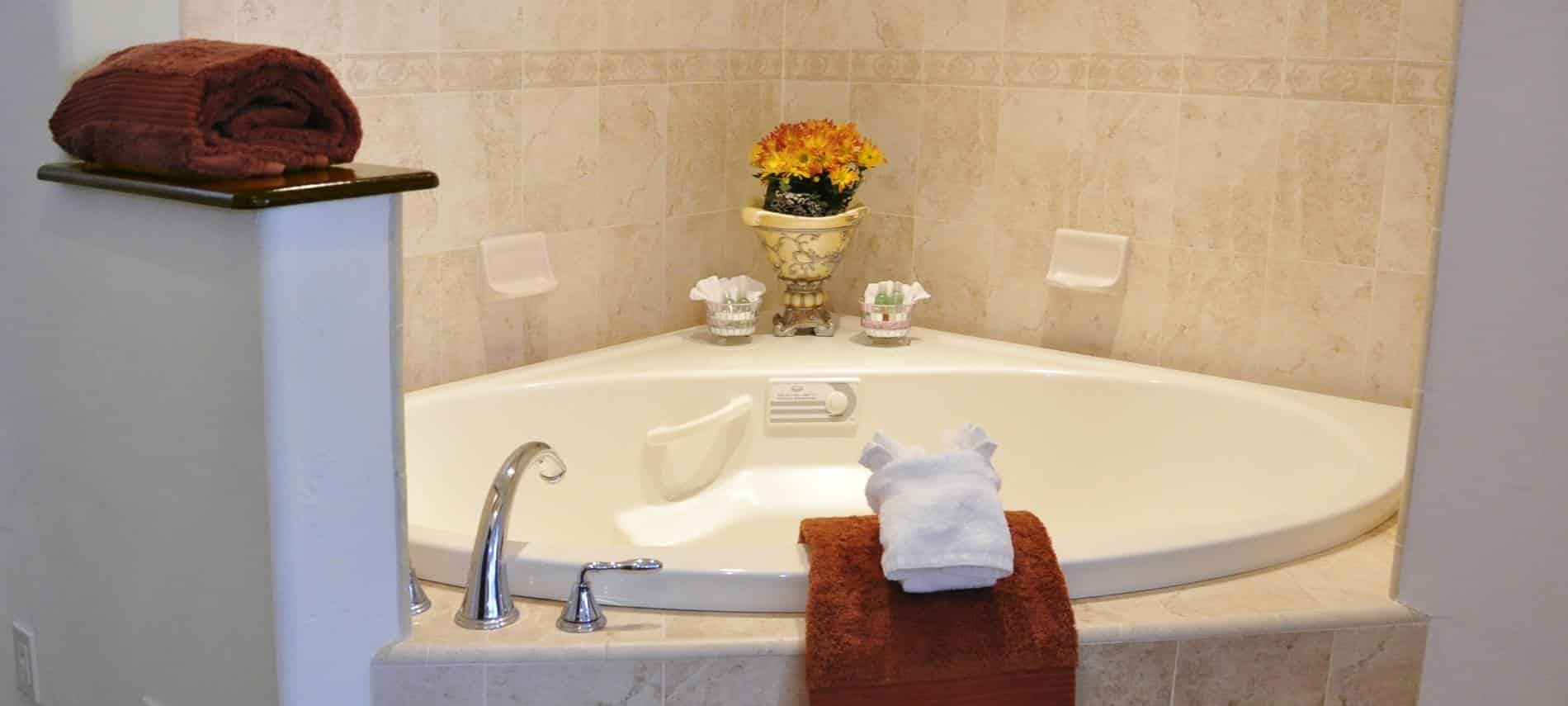 You'll be able to check your cares and concerns at the door as these well-appointed rooms become a sanctuary for your getaway. With a king-sized, pillow-top mattress bed and plenty of room (some even have balconies) it's a perfect place to stretch out and relax. Each room also has a two-person jetted tub and a gas fireplace  It's warm and inviting and a perfect getaway after a day in the Santa Barbara sun.
Both the Casitas and Whirlpool King Rooms include a fresh breakfast delivered to your door every morning, at your requested time.
At the Eagle Inn we value our guests' comfort. And during these challenging times, we are pleased to offer our midweek guests this third-night free offer. Together we'll get through the months ahead. Just know we're your sanctuary when you need to escape.
Use PROMO code "Deal" to secure the offer. You also must book directly on our website or by phone at 805-965-3586. This special is not available for Friday or Saturday nights, holiday periods or special events. Offer only applies to the room types known as "Casitas" and "Whirlpool Kings." Must stay by March 30, 2021.