While it's hard to imagine leaving Santa Barbara's beautiful area, sometimes the open road just beckons. And lucky for us, scenic Highway 154 is just up the road and is a direct – if not necessarily straight – shot to Lake Cachuma, a perfect day trip from Santa Barbara.
The drive is almost as much fun as the destination, as the winding mountain curves offer spectacular views of the area and it's easy to see a variety of habitats at different elevations. In addition, roadside pullouts offer not just amazing views of valleys and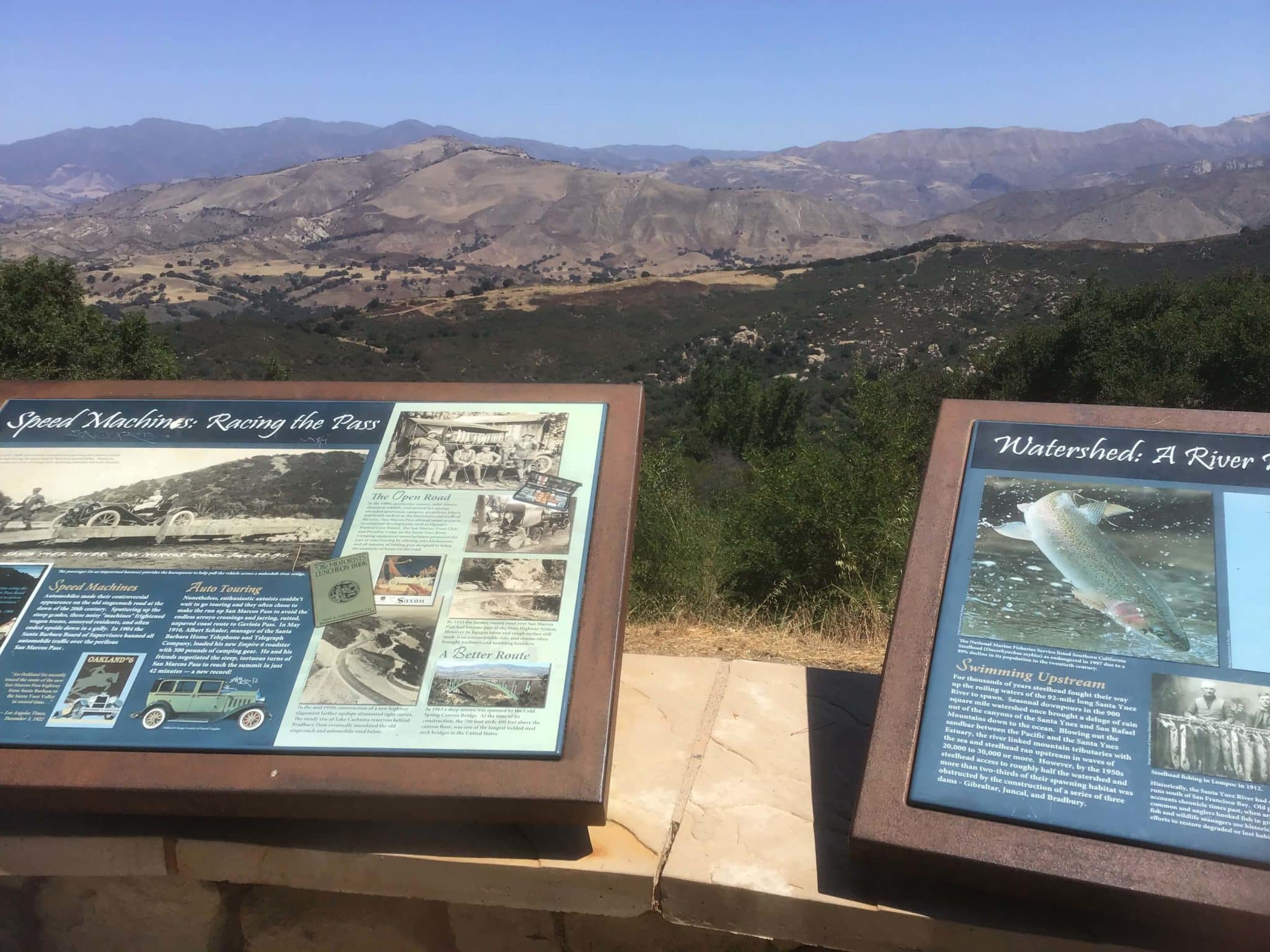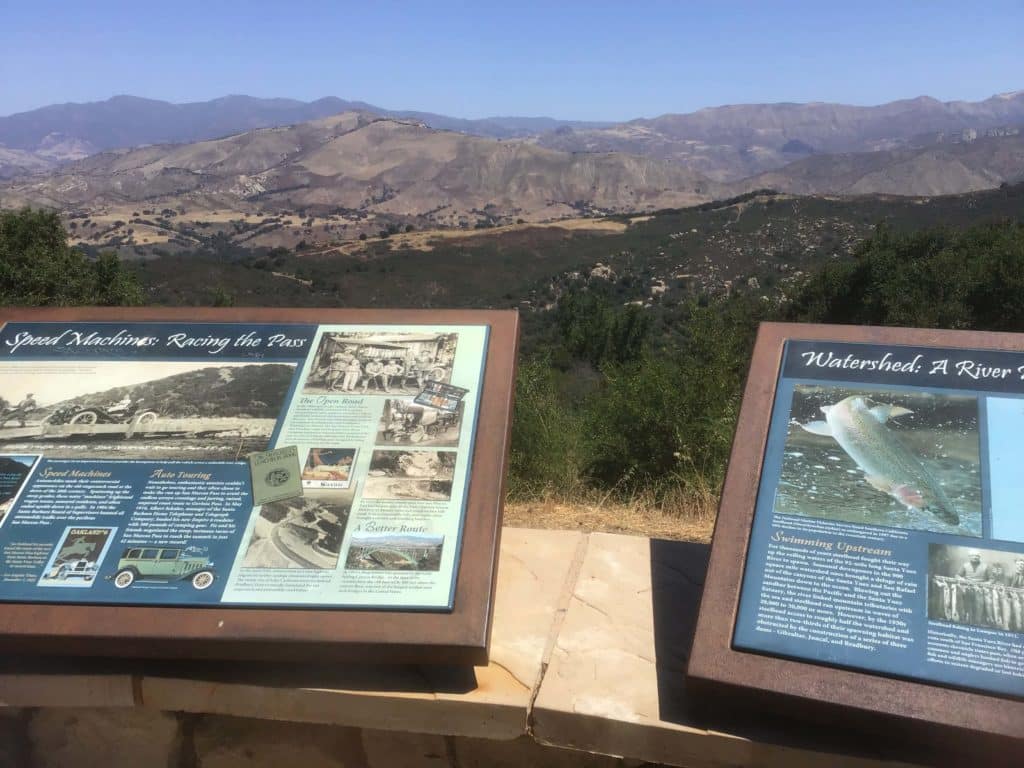 canyons, but also informative displays about the history of the area, complete with amazing pictures of wayward travelers from days gone by. While driving over the impressive Cold Spring Canyon Arch Bridge, the highest bridge in the state, it's easy to imagine the difficulty of traversing through this area before these roads were improved.
Of course, the area changed greatly in 1953 when Bradbury Dam was built by the U.S. Bureau of Reclamation. The earthen dam created Lake Cachuma, a reservoir for drinking water. However, right from the start, there was a dedicated recreational component to the site, which is run by the Santa Barbara County Parks department.
While body contact with the lake (swimming, water skiing, wading, etc.) is not allowed, the park does make lake access a priority. There are guided lake cruises led by park naturalists. The 90-minute rides vary in distance, depending on winds and water levels of the lake, but they are always a wonderful way to view wildlife in the area. Winter boat trips are known for spotting resident and migratory bald eagles, while spring brings in views of colorful wildflowers along the surrounding hills as well as hatching animals. Be sure and make reservations ahead of time by calling 805-688-4515. Cost is $15 adults and $10 ages 5-12.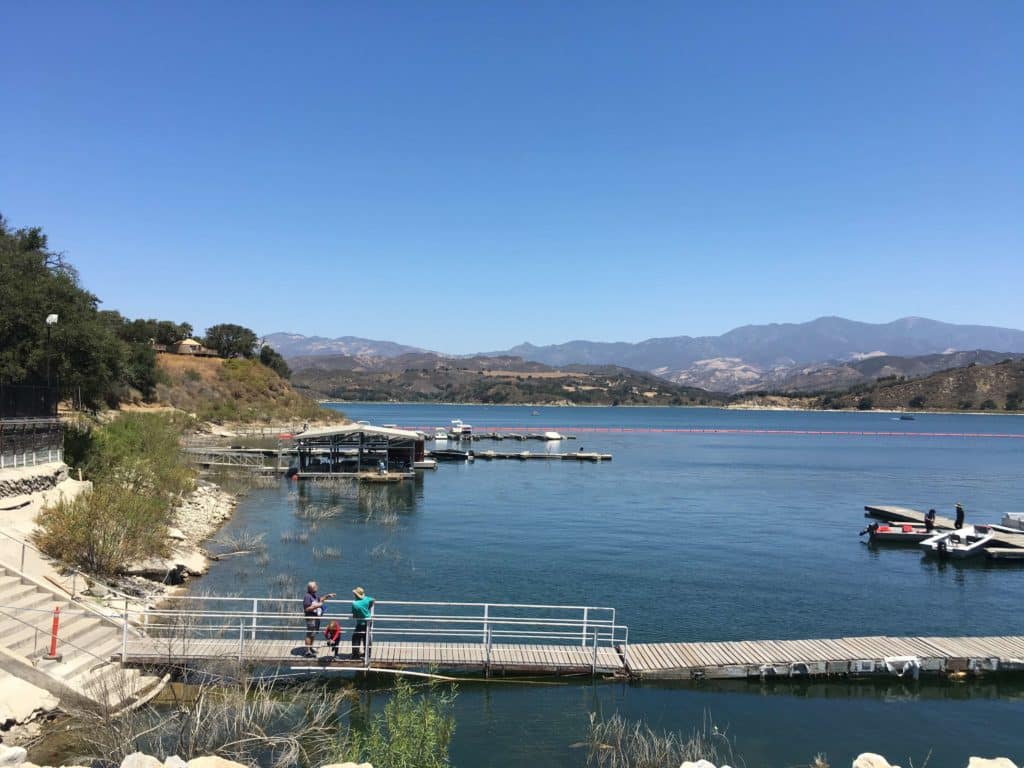 In addition, there are a variety of boats as well as kayaks and canoes for rent throughout the year at the main boat launch area. Fishing supplies and permits can also be obtained here if you want to fish along designated docks.
The reservoir is certainly the heart of any outing to Lake Cachuma, but don't forget to look inward as well. The lake has a summer feel to it year-round. It's a popular camping destination, offering yurts, as well as traditional campsites and many birthday parties and family reunions are held on the weekends at reserved group areas.  There are also five hiking trails throughout the 9,000-acre recreation site as well as a general store, complete with anything you may need while visiting for the day.
And, after a day of sun and fun, come back to the Eagle Inn for a relaxing soak in one of our jetted hot tubs and prepare for a great night out on the town in lovely Santa Barbara.