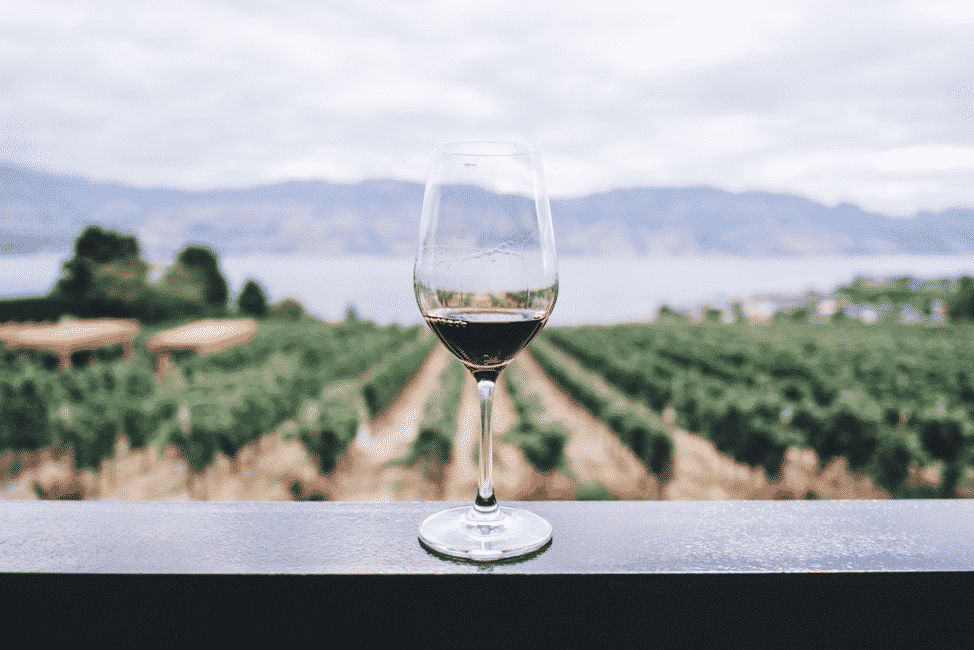 Santa Barbara isn't just a city; it's a country – Santa Barbara Wine Country. Come explore—no passport required.
Wine country is roughly between the Santa Ynez Mountains and the San Rafael Mountains, which provide multiple microclimates and soil compositions making the area a prime cool-climate wine producer. Look for award-winning Chardonnays, Pinot Noirs, Sauvignon Blanc, and more throughout the area. But don't stop with those; a wine tour could easily have you sampling more than 50 varieties of vinos.
What's more, it's easy to have an extravagant wine-tasting experience right here in Santa Barbara, where The Eagle Inn is conveniently located conveniently within walking distance to your adventure.
Book an extra night and set aside a whole day to follow the urban wine trail through downtown Santa Barbara to the beach. Sip a variety of wines produced in the region at more than 25 tasting rooms.
If you don't know much about wine, put Jamie Slone Wines high on your schedule, specifically the Saturday morning Wine Education Experience. And rest assured, although you start at 11am, your wine lesson involves tasting.
Now you're ready. Among our favorites:
Deep Sea Tasting Room by Conway Family Wines on Stearns Wharf provides a 360 degree view of the coastline.
The Sandford Winery has two tasting rooms; the downtown room offers daily tastings and pairs chocolate with wine.
The famous Grassini Family Vineyards also has a variety of wine-tasting menus each day.
More on the urban wine trail
Municipal Winemakers: a hip setting with up-cycled décor and good wine.
Riverbench Tasting Room in Santa Barbara: a sweet lounge area and a full calendar of opportunities to try their wines in special ways. very near
Area 5.1 Winery – because wine is an adventure. It's fun and not stuffy.
Carr Vineyards and Winery: Once you arrive, you might not be able to just sip and go; the music may encourage you to stay. The lovingly crafted wine is worth staying for too.
Book a wine tour for a romantic weekend or a bachelorette party and head into the hills. Check out Santa Barbara Wine Country Tours and Wine Edventures for a sampling of tours. It doesn't have to be just about the wine; let the experts help you add bike rides, cupcakes, or beer to your day. Do check to see what wineries you'll visit. Maybe you'll put together your own tour.
In the Vineyards and Hills
Here are some places to consider in the county.
The Brander Vineyard: Enjoy a mini-castle setting on the site of the oldest family-operated estate winery in Santa Barbara County.
Sunstone Winery: Sip and savor world-class Bourdeaux and Rhône wines at a boutique winery that brings to mind living and harvesting in the Provençal countryside.
Andrew Murray Vineyards: With a focus on Rhône varietals, here you will enjoy highly acclaimed red wines and white wines along with chocolate and cheese plates in two gorgeous tasting rooms.
Alma Rosa: Located in the beautiful Santa Rita Hills, Alma Rosa offers a tasting experience in their stunning Buellton tasting room as well as three different private tour experiences of their 628-acre ranch a few miles away.
Sideways to Solvang
Send your driver into Solvang and your options will seem endless. This is only the beginning.
CrossHatch Winery: Experience wine tasting or wine by the glass in an historic windmill.
Olive House: Olives are paired with award-winning local wines. You will also find the largest selection of olives, olive oils, tapenades, and more.
Sante Wine Bar & Lounge: Enjoy local central coast offerings plus local sparkling wines, French champagnes, some California microbrews, and Belgian beers.