The Eagle Inn is known as one of the most romantic hotels in Santa Barbara and it's not hard to see why. With the harbor and beach only steps away, the fun really begins with your toes in the sand!
Want to re-kindle the flames with your sweetheart? 
Our romantic hotel suites and packages are designed to make you and your loved one feel welcomed, relaxed, and refreshed.
Below are several of our most romantic accommodations at The Eagle Inn:
Our freestanding cottages (also known as casitas, Spanish for "little houses") will make your stay secluded and enchanting. You'll feel more like you're in a condo in Spain, as each has its own private entry. The Santa Rosa is a particularly charming room we offer for your romantic stay.  Unlike our other casitas, The Santa Rosa has a regal character with vaulted wooden ceilings and a fluffy king-size bed that boasts a pillow top mattress. The room also features a fireplace, private spa tub for two, and all the amenities needed to make your stay magical.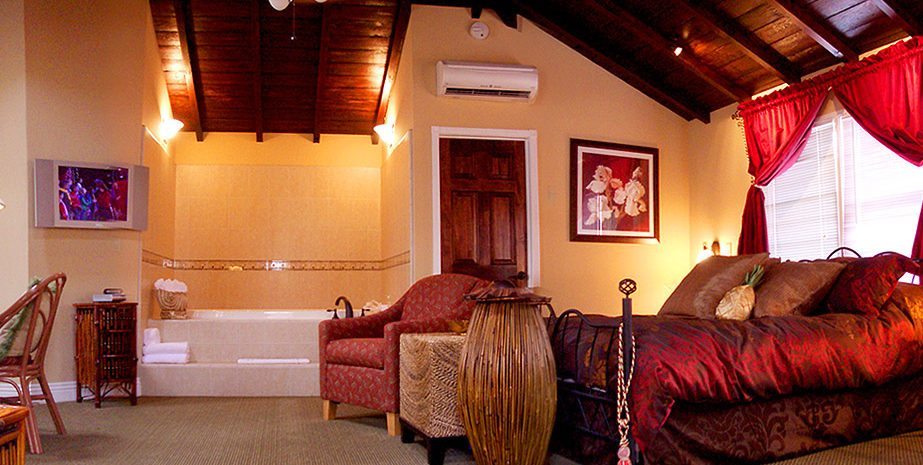 This second-story mini home is perfect for that couple that likes to take in some rays. The hideaway has a shared  ?foyer and a sunny balcony on the second floor. The room also features an elegant fireplace, 2 person spa tub, and romantic views all around.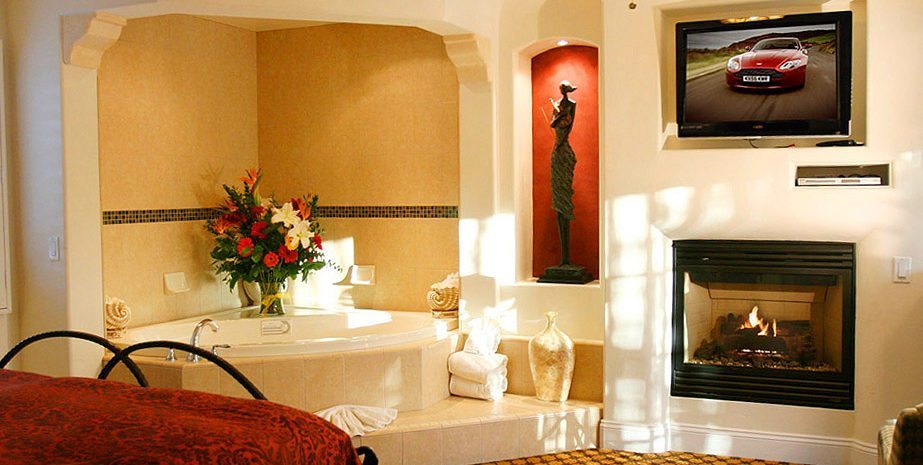 One of only four rooms with an en suite den, this romantic casita makes for the perfect space to grab a little weekend ardor. Toss your coat on the love seat and have a dance next to the fireplace. The luxurious king-size bed features a pillow-top mattress for extra comfort and the walls have windows for days. The room also has a walk-up spa tub for two in a gorgeous tiled private bathroom.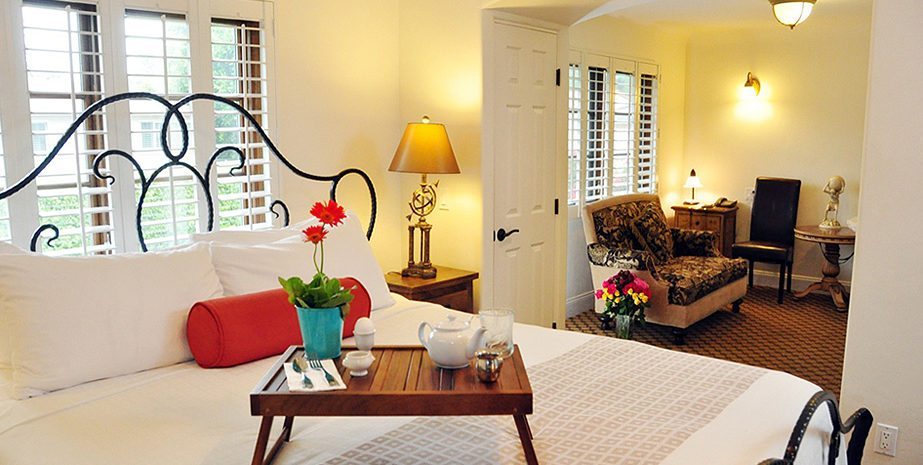 Why not go for the best room in the hotel? Our spacious Superior King Suite is among our finest and it's easy to see why it made our top list of the most romantic. The incredible accommodations feature a veranda overlooking the grounds, a sitting area, spa tub for two, fireplace, and picturesque windows all around. If you are looking for a little romantic space with your loved one this weekend, this could be the room for you.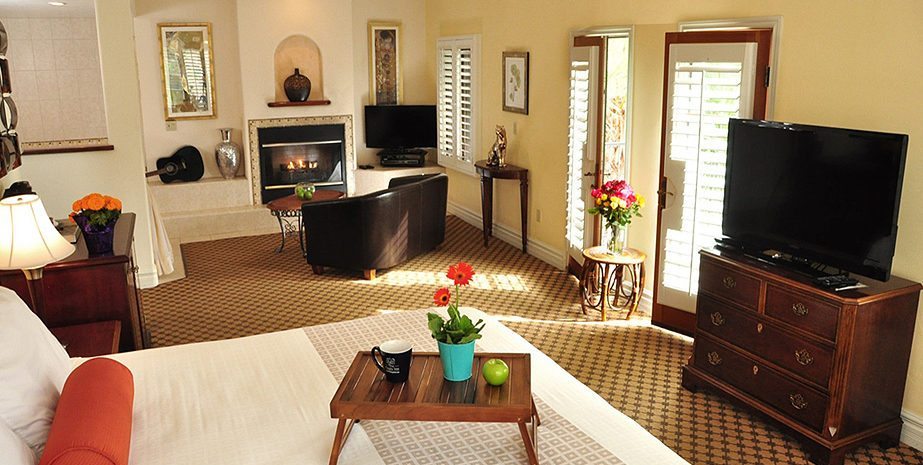 At the Eagle Inn, we're hopeless romantics too, and over the years we've listened to our guests' suggestions on Trip Advisor to help us improve the romantic aspects of each room. We can proudly say that we offer some of the most romantic hotel rooms in Santa Barbara.  
We offer several different types of packages to keep the love alive that includes everything from a beautiful bouquet to a couple's massage and French Champagne.  
If you have any questions about our romantic packages or how we can help you book a couple's trip, give us a call. We're an ideal place for amor!  
Experience all that Santa Barbara offers by booking a room today. Enjoy free off-street parking, complimentary breakfast, and free wi-fi during your stay. Call us at 805-965-3586 to make sure you get the room that will best suit your needs.
About The Eagle Inn: Located at 232 Natoma Avenue, Santa Barbara, CA, The Eagle Inn is one of the best beachside bed and breakfast hotels in Santa Barbara. Relax in comfortable surroundings just steps from the beach. Check the website for last minute Santa Barbara hotel deals and hotel packages. Follow on Facebook for upcoming Santa Barbara events and Instagram for stunning photos.  Call the front desk at (805) 965-3586 to learn more about hotel discounts and local deals.