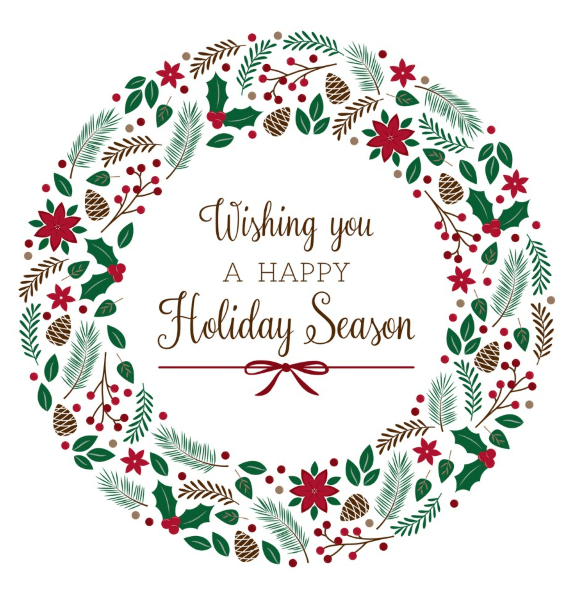 Happy holidays! It is that time of year again. Your family is making you run around like a crazy person to get the presents they want. On top of that, you constantly worry about if you will have everything in place in time for your holiday meal. Through it all, you rarely take time for yourself.
Let's change that. You deserve a winter vacation in paradise! Santa Barbara comes alive in December with the sights and sounds of the holidays, but instead of freezing cold weather, it tends to stay nice and warm in our little beach town.  The Eagle Inn is one of the few Santa Barbara hotels on the beach just minutes away from downtown, the harbor, and the pier.  Our guests often call it their home away from home.
There's never any shortage of fun things to do in Santa Barbara over the holidays. If you're planning a  visit, be sure to mark your calendar for these fun events in December.
December Events Near Our Santa Barbara Bed and Breakfast


If you need a fun way to get to the events and festivals, all you have to do is contact our friends at Wheel Fun Rentals. This will give you a whole new way to see the city and the ocean.
The holidays in Santa Barbara are a wonderful time of the year. You get local traditional Christmas cheer along with the naturally warm weather that makes the Santa Barbara area the perfect getaway location. If you need Santa Barbara lodging for any of the above events, look no further than our boutique hotel in Santa Barbara on the beach. The Eagle Inn is just minutes away from local theaters and festivals in the area.  Take advantage of our central location for your Santa Barbara honeymoon or getaway. Call us at (805) 965-3586 or contact us online by clicking here.  We're looking forward to serving you this holiday season.
Sincerely,
Paul and Staff
Phone: (805) 965-3586
Email: stay@theeagleinn.com
Web: http://TheEagleInn.com

About The Eagle Inn: Located at 232 Natoma Avenue, Santa Barbara, CA, The Eagle Inn is one of the best beach side bed and breakfast hotels in Santa Barbara. Relax in comfortable surroundings just steps from the beach. Check the web site for last minute Santa Barbara hotel deals and hotel packages. Follow on Facebook for upcoming Santa Barbara events and Instagram for stunning photos.  Call the front desk at (805) 965-3586 to learn more about hotel discounts and local deals.