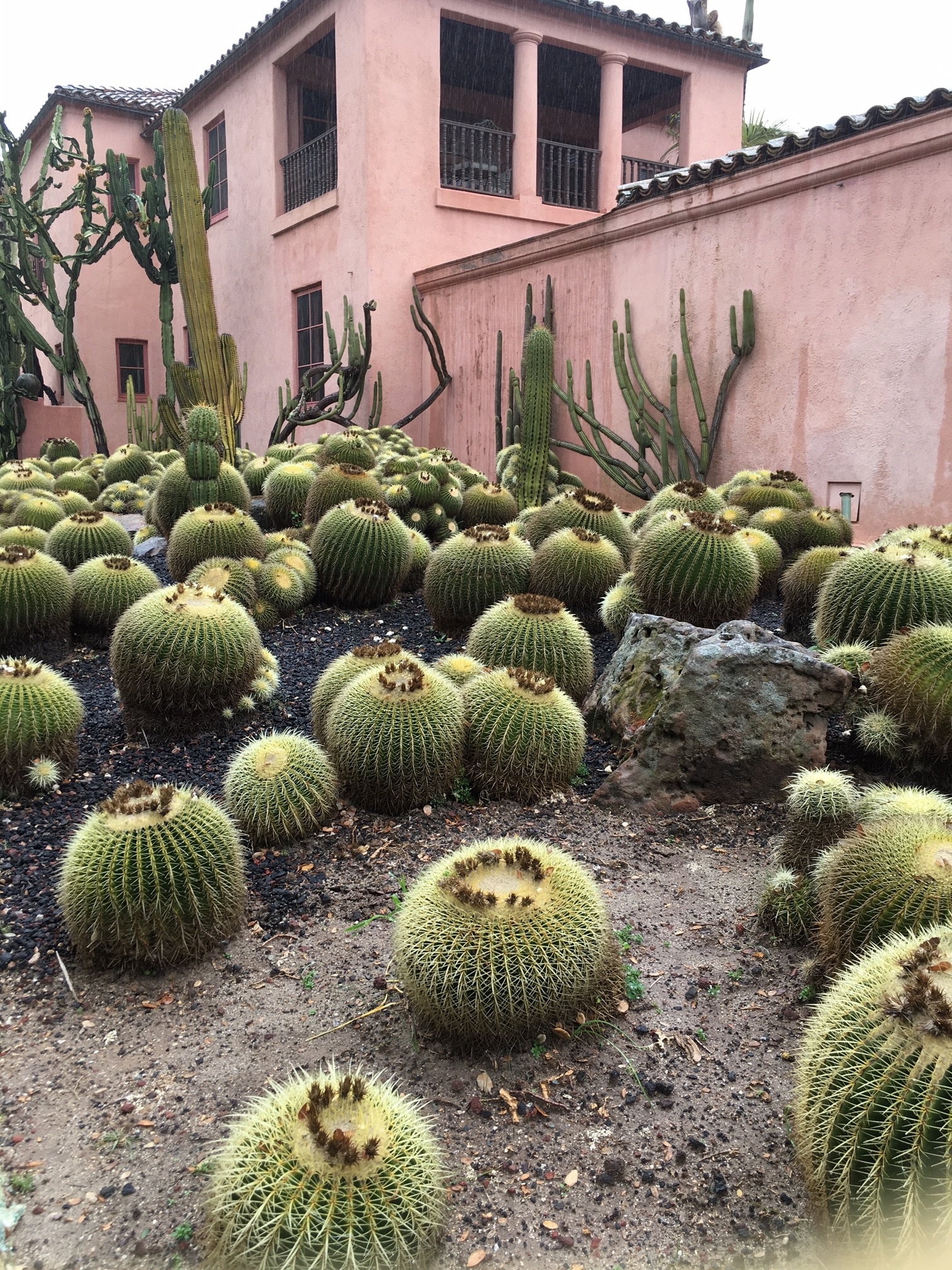 Santa Barbara is surrounded by beauty. But beyond a decorative wrought-iron fence in a local neighborhood in the foothills, beauty truly blooms. Welcome to Ganna Walska Lotusland, recognized as one of the World's Top 10 Gardens – a sanctuary built on dreams and desires where cacti bloom and waters flow. Lotusland is a must-see garden attraction in Santa Barbara for any horticulturist or person with an interest in beauty and a bit of quirky history.
With almost 20 dedicated, unique garden areas ranging from aloe to ferns, bromeliad to olives, there is a cornucopia of more than 3,000 plants that dazzle visitors. The specialized areas wind through to each other, creating mini-, living, well-sculpted museums. Each unique ecosystem thrives.
The spectacular plants and landscaping reflect the spirit of the fascinating Madame Ganna Walska, an opera singer and socialite who purchased the estate in 1941 expecting to create a retreat for Tibetan lamas. Her story is almost as amazing as the gardens.
A spiritual woman, Walska had a lifelong interest in the meaning of life, astrology, meditation and often would consult the Ouija board for guidance. Her opera debut included a shared bill with Enrico Caruso. She was on the last commercial passenger ship before the Germans occupied France, and she married in haste – the first time, only ten days after meeting a doctor who was twice her age. Three months after his death she met her second husband who proposed within two days. There were four more husbands in her life, but it was in her garden where Walska found her true passion.
Upon moving into this 37-acre site, she had an orchard and succulent garden planted. She installed specialized gardens around the cottages.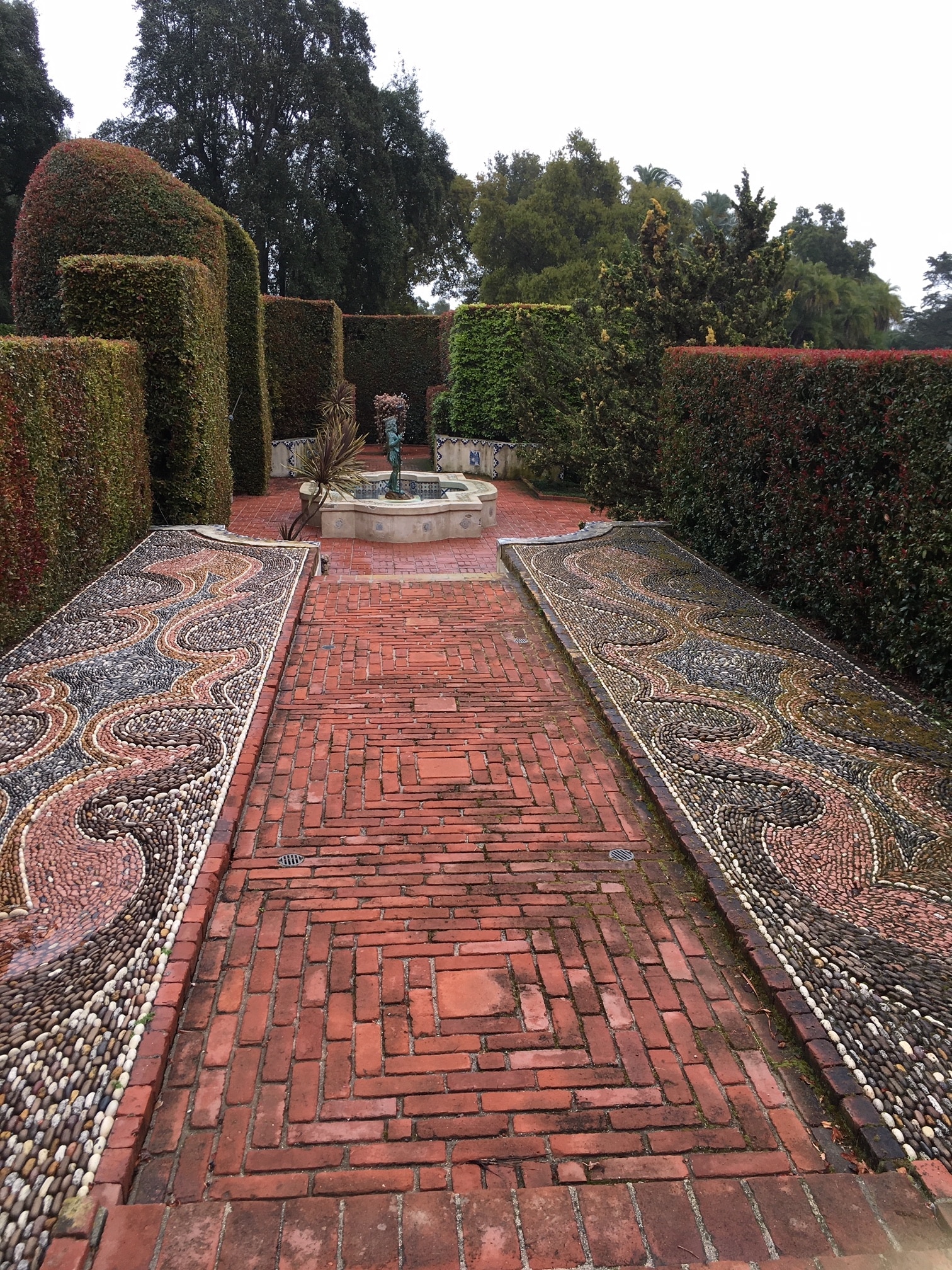 When the divorce from her sixth (and final) husband was finalized, she changed the estate's name from Tibetanland to Lotusland in honor of the peaceful flower that thrives here, and decided the gardens were now to be her life's calling. Never one to do anything modestly, she plowed full-steam ahead.
The swimming pool was converted into a water garden, a Japanese garden was followed by ferns and then bromeliads. She ultimately sold all her jewelry to pay for the expansions.
Upon her death in 1984 she left the garden to the Ganna Walska Lotusland Foundation which now oversees its operation.
You don't need to worry you'll miss anything during your visit as guided docent tours are the only was to access the site. Tours are at 10am and 1:30pm Wednesday through Saturday, and advance reservations are necessary. It's advised to schedule in advance, as they often sell out.  The only way to make a reservation is by calling 805-969-9990. The address is sent to you with reservation confirmation.
One way to prepare for your visit it to watch an aerial tour of the gardens. Or for more information, visit www.lotusland.org.
After a day exploring the gardens, relax in the comfort of your own private casita at the Eagle Inn, Santa Barbara's favorite beach side hotel.