From its humble beginning in 1941 when the vacant post office was renovated into a town art museum, the Santa Barbara Museum of Art is now a 60,000 square-foot structure with 30 on-site collections ranging from Japanese Kiyochika Prints to Plein-Air Paintings along the California coast. The museum's galleries, events, store and café have become must-visit destinations for  locals, as well as visitors. Here are 5 insider tips for visiting the Santa Barbara Museum of Art in California.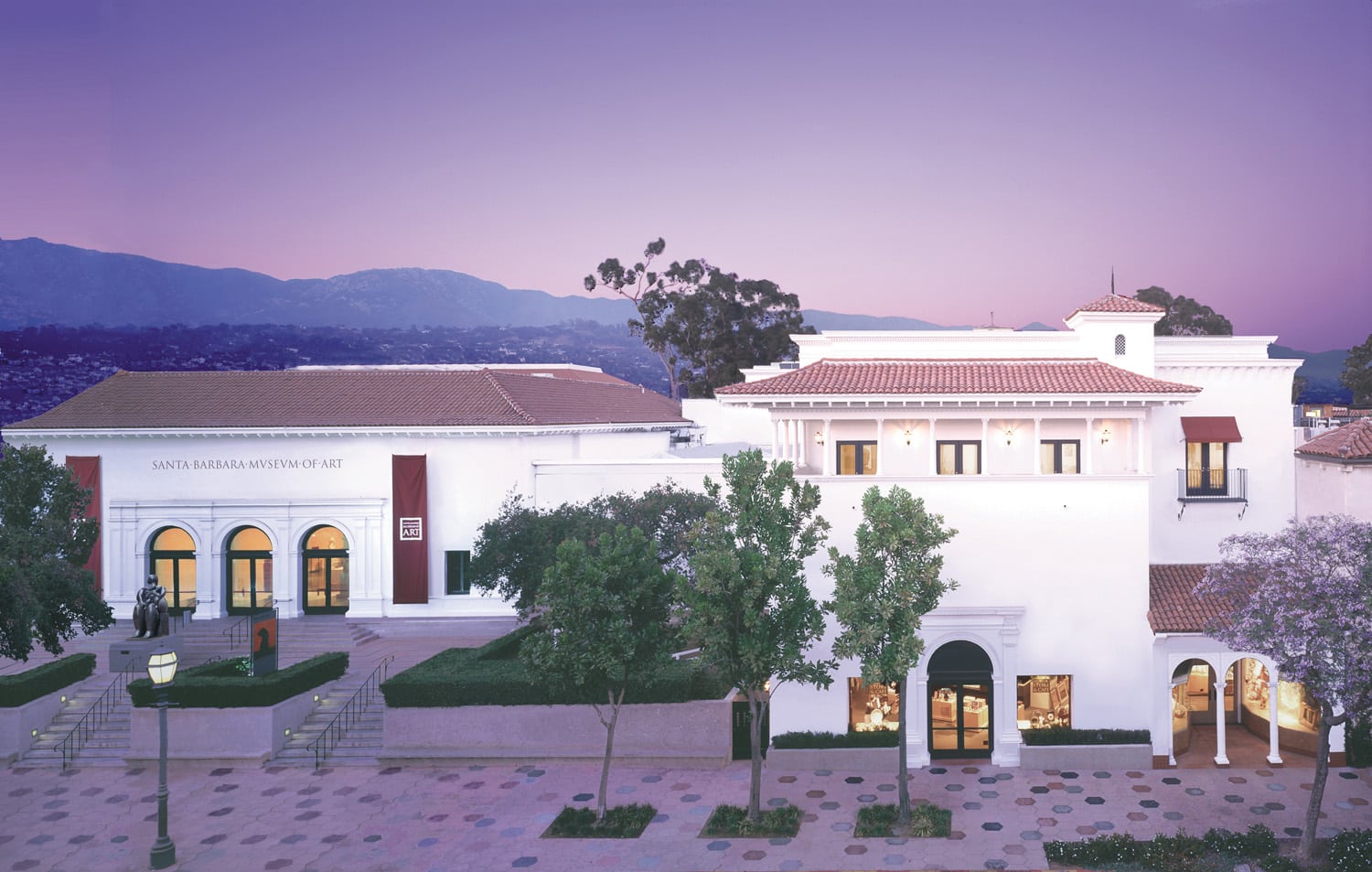 Hit Studio Sundays
On the second Sunday of the month, from 1:30 – 4:30 p.m., the museum sidewalk comes alive with art activities for all ages. The free projects are inspired by works in the collection or special exhibits and are taught by the museum's teaching artists. This not only gets the creative juices flowing, participants also get a free pass for museum entrance!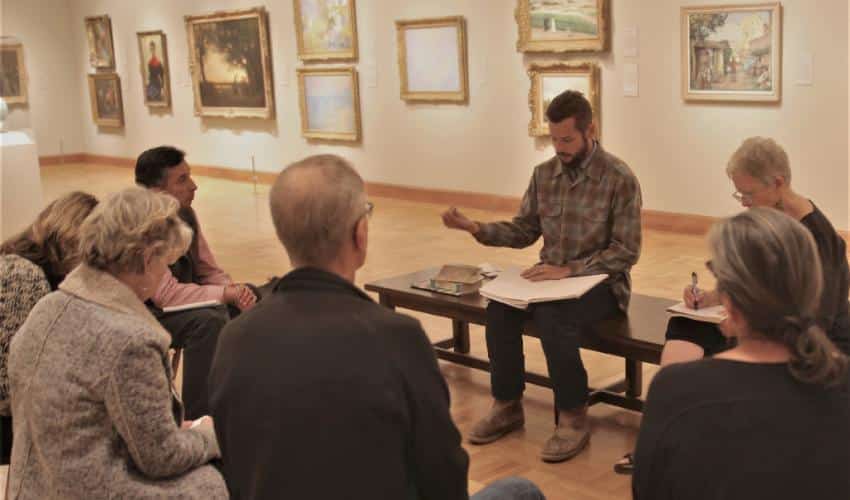 Thursday Night Offerings are Extensive and FREE
While Santa Barbara's downtown celebrates First Thursdays with many events, the museum goes a bit further and celebrates every Thursday night with free entry and programs. The popular Art Matters lecture features a unique aspect of one artist's work. On alternating weeks the Writing in the Galleries and Sketching in the Galleries programs offer people an opportunity to create their own work throughout the museum, and then gather afterward for sharing.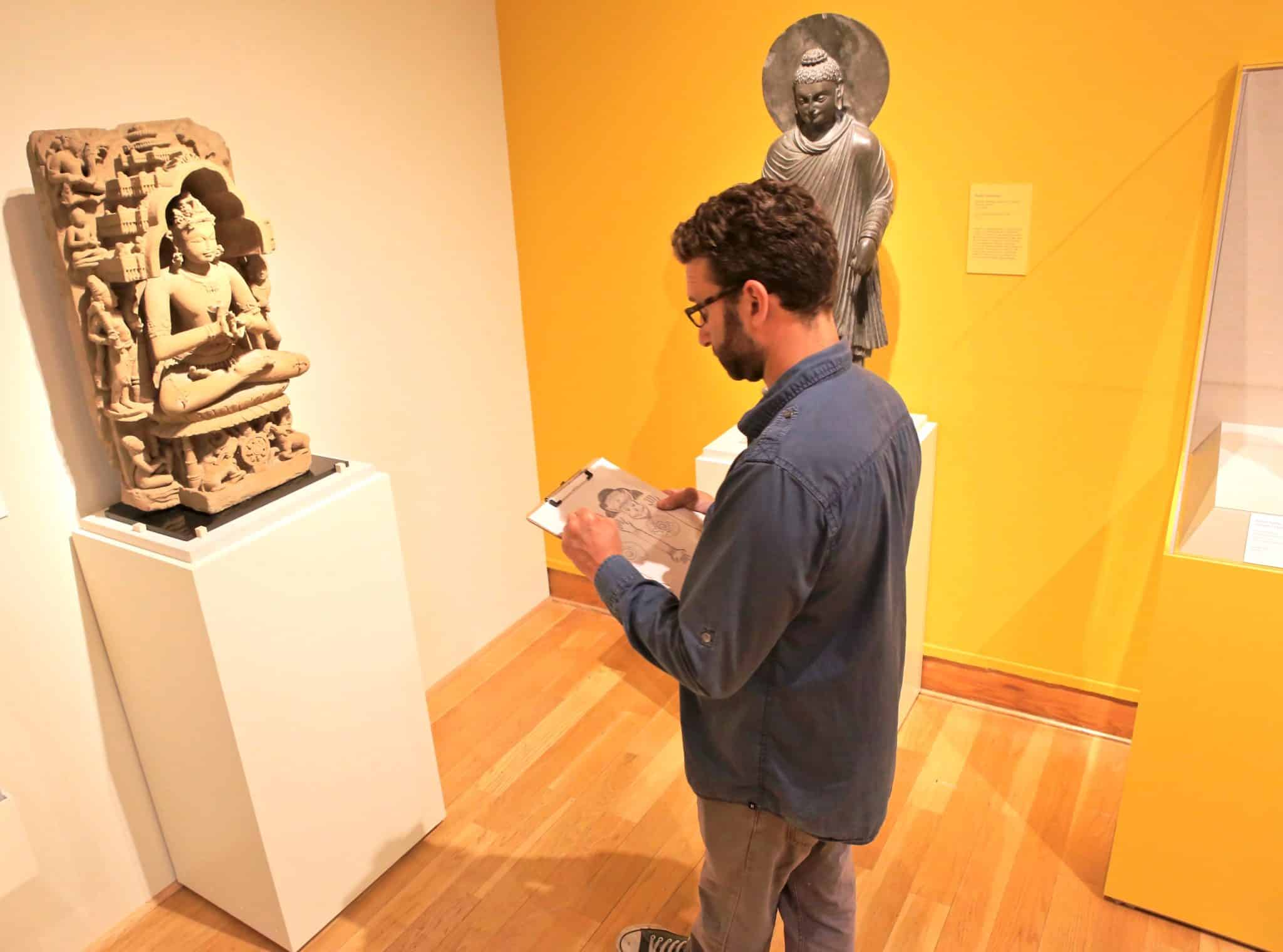 Learn from the Experts
The friendly docent-led tours are a great way to learn about the museum and are included with admission costs. They are held at 1 pm. Tuesday and Thursday, 1 and 2 pm Friday-Sunday and at 6 and 6:30 pm on First Thursdays. Meet at the Colfax gallery in front of the elevators.
Community Partner Events Are the Best – Onsite & Throughout Town
During community nights the museum offers a full spectrum of cultural events. In May the Santa Barbara Opera has a pop-up performance at the museum. There are also collaborations with the Santa Barbara Symphony, the local library, the college and many more institutions and groups. Programs are always free and vary each year. Upcoming events are featured in the museum newsletter.
Get Your Souvenirs
The museum's store offers beautiful handmade items, as well as gifts unique to special exhibits. In addition books and toys are plentiful and fun. Bring a special gift to the folks who weren't able to join you in beautiful Santa Barbara and you'll also be supporting this wonderful institution.
While visiting Santa Barbara be sure and stay at Eagle Inn in the heart of downtown. You'll enjoy strolling to the ocean as well as such wonderful places as the Museum at Santa Barbara. Book now
Santa Barbara Museum of Art
1130 State Street
Admission $5 adults
Tuesday-Friday, 10am – 6 pm
Saturday and Sunday 11am-5pm
Thursday evenings 5-8 pm
PLEASE NOTE: BECAUSE OF COVID-19, CHECK WITH THE MUSEUM ABOUT ALTERED SCHEDULES.