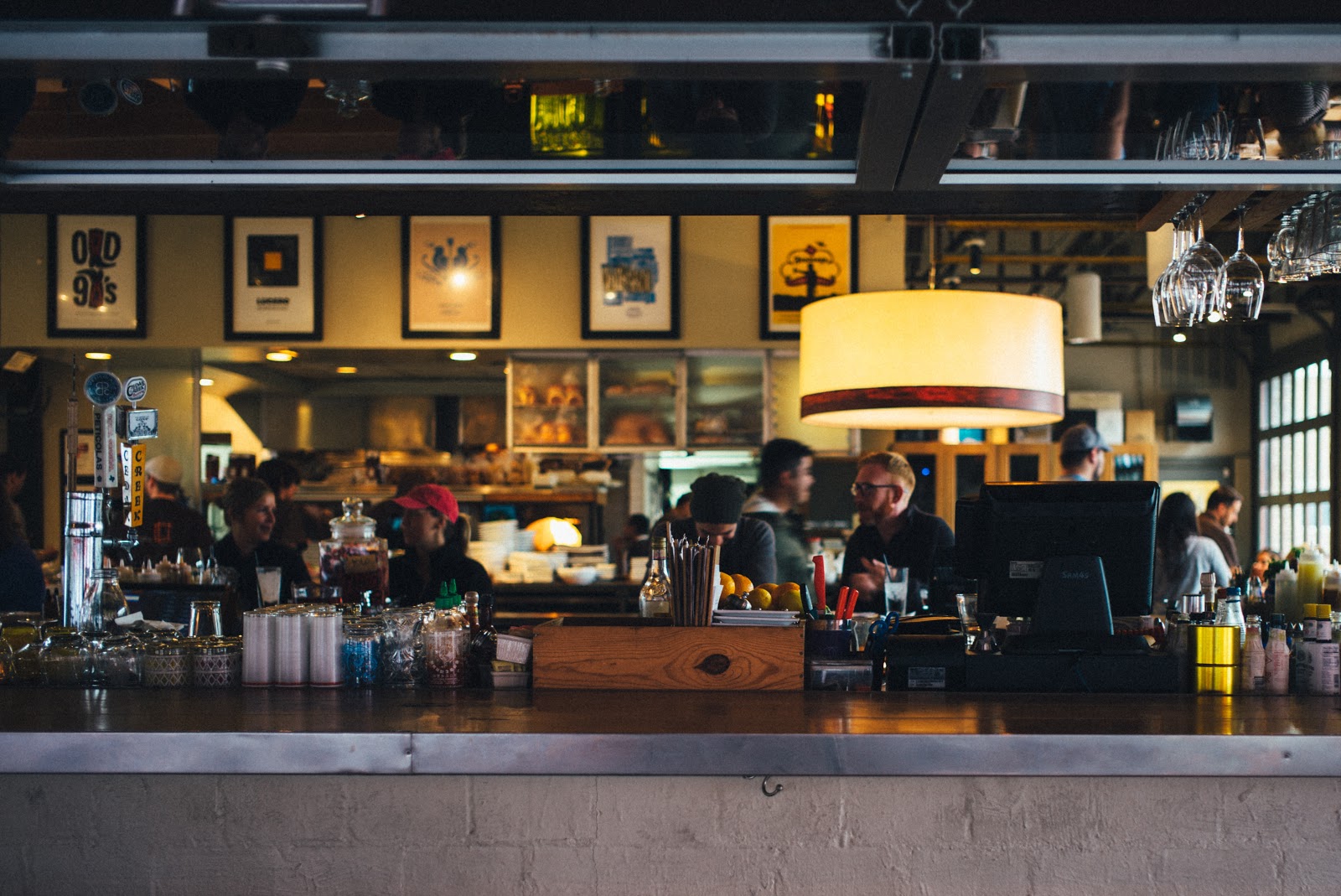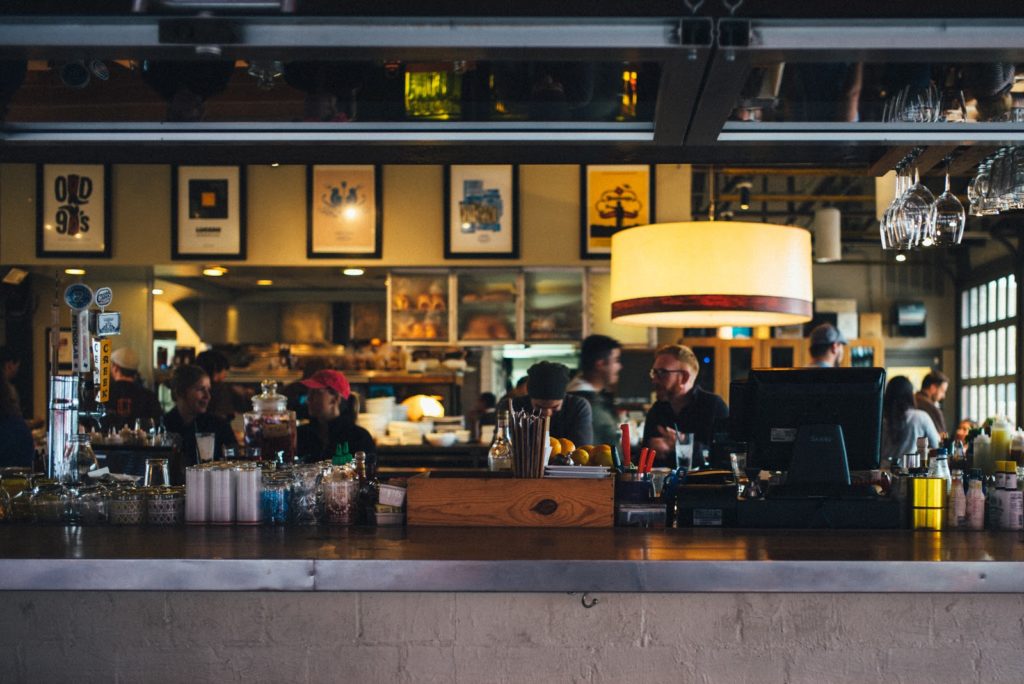 Santa Barbara offers a wide assortment of bars and clubs for your nighttime entertainment. You can find beer, wine, and cocktails; music with and without dancing; a place to talk or sing. Downtown you will find a cluster of options, but interesting experiences await you both farther afield and practically right around the corner. What kind of experience are you looking for? Chances are, you will find it in Santa Barbara's bars and clubs.
Nearest the Eagle Inn
The Neighborhood Bar and Grill: Have a drink, throw some darts, play beer pong or corn hole, hang out on one of the patios, have a burger, or hang out for happy hour.
The Brewhouse: Sip small-batch, handcrafted beers in a more upscale environment with American bar food, live music on Friday and Saturday nights, and happy hour.
International Flair
Old Kings Road: London-style pub with popular Wednesday night trivia. Pool and darts as well. Cider and beer on tap. Happy hour.
Press Room: Another English-themed bar, including soccer as the preferred sport on the tellies. Inexpensive favorite of locals. Beer, wine, and cocktails. Several reports of "best jukebox in town."
Dargan's Irish Pub & Restaurant: It's got international flair, food people love, and karaoke that fills the place up.
The James Joyce: An Irish pub, not to be confused with an English pub. Live music six days a week, as well as an extensive jukebox selection and karaoke.
Indochine: DJs create the best dance environment at this Balinese-style bar and Eastern-lounge. Watch for daytime patio parties.
Nightclub and Dancing
Matrix Nightclub and Lounge (aka M8RX): this three level club and lounge offers VIP services, dance floor, live music, DJs and performers, pool and ping pong tables, Nintendo nights, and happy hour cocktails.
Wildcat Lounge: DJs mix up theme-night tunes for dancing while you enjoy cocktails throughout the year.
Velvet Jones: Live music venue with bar. This cozy spot features a variety of musical acts, rentable lobby space and restaurant, loft for the 18-21-year-old crowd, and karaoke.
EOS Lounge: Three bars, two dance floors, and an outdoor patio. Live music with concert feel. Consider a VIP booth.
Music and Lounge
Soho Restaurant and Music Club: Live music nightly. Check out the calendar of performers. Features an organic Californian menu, local wines, cocktails and beer, and happy hour specials.
The Red Piano: Piano music and cocktails of your choice. Live music every night, blues on Mondays, and requests required. Energetic and inviting atmosphere.
Bars with Character
Elsie's Tavern: Often called a dive bar, you might catch an art show there as you sip your drink. Lounge atmosphere with lots of couches, quirky, and bohemian.
Whiskey Richards: Whiskey selection has been called on point. The atmosphere is unpretentious. Live music, open mic night, drink specials, karaoke.
The Endless Summer Bar-Cafe: Surround yourself with surf culture. Connected to Chuck's Waterfront Cafe, expect good food with the atmosphere. A selection of beers, drafts, IPA, as well as wine and cocktails with a twist. Happy hour.
Tiburon Tavern: Praised for its local atmosphere, it satisfies thirsts with local beers on tap and bartenders willing to make something special. Late-night food and karaoke.
Beer is the Thing
Lama Dog Tap Room and Beer Store: 20 revolving craft beers on tap plus craft beers from around the world by the bottle. Some wine on tap. Ask about the beer education class.
Figueroa Mountain Brewing Co.: Taproom with core micro-brews on tap and more beers to choose from. Indoor and outdoor seating.
Cocktails and Food
The Good Lion: Inventive cocktails served in an on-trend atmosphere. The drink menu changes often, but request your favorite once you find it. Tapas menu. This is a certified Green Business.
Test Pilot: A tiki bar with original and exotic mixed drinks.
Joe's Café: Restaurant transforms into a lively club and cocktail bar as the evening wears on.
Brophy Bros.: They have a signature Bloody Mary, but also known for tasty seafood and pretty views. Closes at 10pm.
Wine Right Here
Wine Therapy: Local beers on tap, but wines are the star. Wines served straight or mixed. Outdoor patio with same relaxed feel inside. Game nights, open mikes, drink specials, happy hour, live music. Always something; check their schedule. Dogs are welcome.
Corks n Crowns: Wine and craft beer. Tastings available during the day, serves by-the-glass in the evenings in an eclectic lounge. Cheese and cupcakes too.
Intermezzo bar+cafe: Nice wine selection, plus wine on tap. Distinctive cocktails and gourmet shared plates and comfort foods.