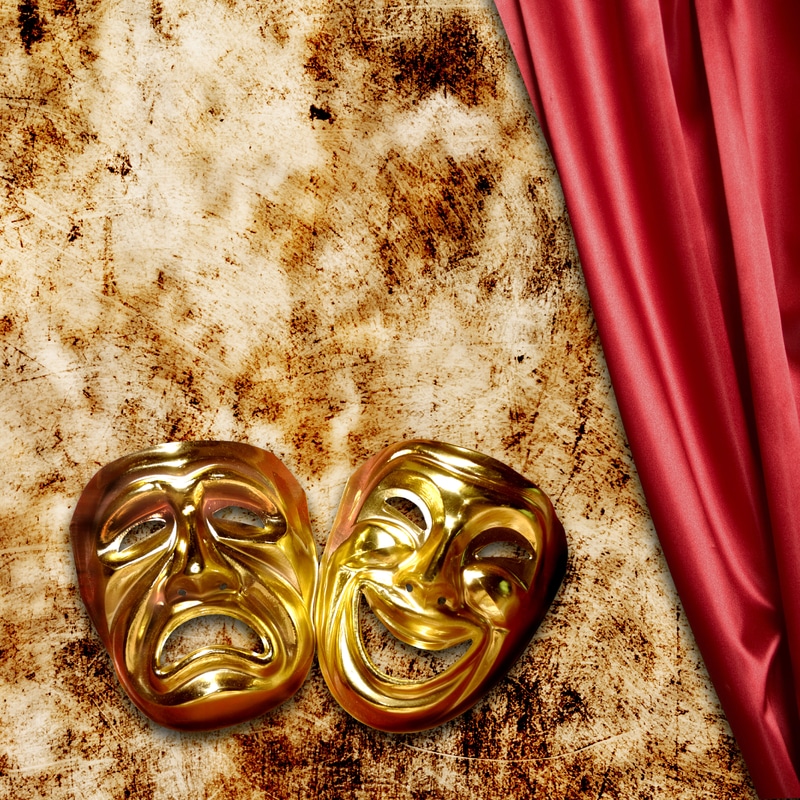 Santa Barbara has a thriving theater, film, and performing arts scene. You'll find a combination of historical and modern Santa Barbara theaters that host everything from concerts, movies, and musicals to dance, lectures, and operas.
Granada Theatre: A restored local landmark since 1924, multiple companies use the theater for Broadway shows, plays, concerts, classical music, comedy, dance, and more.
Lobero Theatre: California's oldest continuously operating theater presents shows, live music, opera, films, and concerts.
Ensemble Theatre Company at the New Vic: This professional company features both classic and new plays as well as adaptations.
Center Stage Theater: Enjoy plays, dance, music, and special events in this intimate theater where they don't allow latecomers to interrupt a show.
Arlington Theatre: Noted for its Spanish-style architecture, the Arlington hosts first-run movies, plays, stand-up comedy, and big-name bands.
Hitchcock Cinema and Public House: Formerly the Plaza del Oro Twin, you will find entertaining first-run movies and quirky, off-beat films. With a diner counter, bar-style food options, craft beer, cider, and wine allows you to enjoy a meal, a movie, and a night-cap all in one place.
The Riviera: Connected to the annual Santa Barbara Film Festival, this movie theater specializes in independent and art house films throughout the year.
The Marjorie Luke Theatre: This stunningly beautiful theater on Santa Barbara's Junior High School campus is dedicated to arts education and specializing in youth performances. Keep your eye on the calendar for world-class guest artists, such as Melissa Manchester and the Blue Note Swing Orchestra, Savion Glover, The Blind Boys of Alabama, Arturo Sandoval, and the Canadian Brass.
Hatlen Theater: Located at UC Santa Barbara, the only UC that offers the BFA in acting, enjoy dance and theater performances.
Garvin and the Jurkowitz: Theaters at Santa Barbara City College featuring The Theatre Group, made up of professional, community, and student talent.
Fiesta 5 Theatre, Paseo Nuevo 4, and Metro 4: Multiplexes showing the latest movie releases.