Dear Readers,
Now that the holidays are out of the way (and before the summer sneaks up) we're reflecting on some of the high points from this winter season. It's been a tough few months, but the city of Santa Barbara perseveres thanks to the bravery and hard work of our beloved first responders!
There's so much happening in Santa Barbara in the coming months, and we would like to give you a quick overview of our favorite upcoming events.
Thinking of coming to Santa Barbara soon?  Be sure to book your room early.  We tend to fill up fast around these local events below.
Here are some of the best events and projects for this quarter:
Festival
One of the biggest events in the city, the 33rd annual Santa Barbara Film Festival has just kicked off the celebration last week. With over 90,000 attendees, it's one of the leading film festivals in the United States. This year boasts 200+ films that are being shown in just 11 days. Frontrunners include the titles:
The Florida Project starring Willem Dafoe

Darkest Hour starring Gary Oldman

Lady Bird starring Saoirse Ronan

Three Billboards Outside Ebbing Missouri starring Sam Rockwell
Closing night features a collection of Santa Barbara documentary shorts that shouldn't be missed. The entire festival is worth staying the whole time in town.

Art
The Santa Barbara Museum of Art continues to host their 2-hour class Family 1st Thursday for everyone in the community.  The class featured the piece "La Dedicace" for inspiration and families designed their own sculpture around the language-inspired installation. The artwork came out incredible and was an engaging event for the people of all ages.
The La Arcada Holiday Walk was held at the end of November in the Museum Store. The super successful event featured on-site custom jewelry making, shopping, gift wrapping, cider, cookies, and everything art!
City
The Underpass Art Revitalization Project kicked off in November with local community members from all around giving their artistic input. Enhancements include everything from LED lighting to music and interactive art. The city has allotted $100,000 for the project that will increase the flow of people from the Funk Zone and State Street into the Central Business District.

Lifestyle
The Pumpkin Smash at the Santa Barbara Zoo was a cool way to celebrate the Thanksgiving holiday with the animals. Several kinds of creatures played with, smashed, peeled, and ate a ton of pumpkins. And much to everyone's surprise, it was some animals you would never expect. The zoo treated everyone from elephants to penguins, monkeys, toucans, and giraffes. It was a great event to lift community spirits and an excellent way to celebrate the season.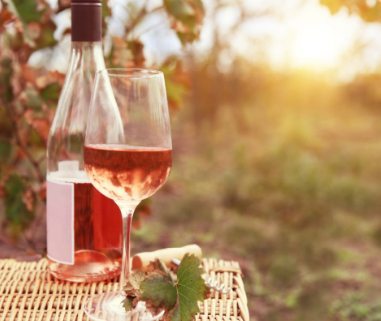 Food
Smithy Kitchen and Bar
This rustic gastropub recently opened in December and is right down the street! The new concept features a family-style dinner service where the plates are meant to be shared. Not to mention they have Happy Hour every day with drinks under $6.
Mosto Crudo
Already a five-star restaurant, Mosto Crudo has seen rave reviews this winter. The Tapas restaurant and wine bar feature live music, a relaxing atmosphere, and "Rosé all Day" every Sunday.
The Santa Barbara Wine Tours continue to be a popular activity among our guests. Prices range depending on how long you want to go and what you want to do (dinner, anyone?) Each tour takes you to 3 separate wineries where you can sample and grab souvenirs to your heart's content.
Join our photo contest for a chance to win $100 Gift Certificate!
Our Photo Contest results from last quarter are in!! Congratulations to Linda Vlasak, the winner of our selfie contest and a $100 gift certificate.
Didn't win this time?  Not to worry, we just launched our Winter Quarterly Selfie Contest, follow the banner link below to submit a photo for a chance to win $100 Gift Certificate to The Eagle Inn!
If you are itching to explore more of what Santa Barbara has to offer, download our complimentary Santa Barbara Vacation Guide, "101 Free Things to Do in Santa Barbara," and get ready to get busy.
Valentine's weekend is just around the corner.  Surprise your sweetheart with a weekend trip to the most romantic city in the US, Santa Barbara!  For more information, visit our website at http://TheEagleInn.com or call 805-965-3586 to make hotel reservations today!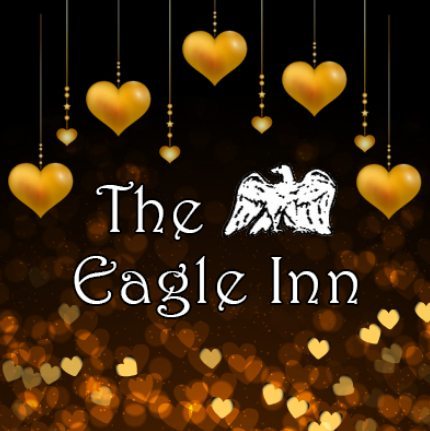 Happy Winter from The Eagle Inn! 
Sincerely,
Paul and Staff
Phone: (805) 965-3586
Email: stay@theeagleinn.com
Web: http://TheEagleInn.com

Want a great gift idea?  Show your appreciation for a friend or co-worker with an Eagle Inn Gift Card. Click here to order a gift certificate using our online system, or to do it by phone, call us at (805) 965-3586 and place your order.
CALL US
(805) 965-3586
SPECIAL PACKAGES
We have a selection of delicious packages to choose from. Each is unique and offers a different way to make the most of your amorous time at the Eagle Inn. Enhance the feeling of pampered opulence by selecting one of our rooms or casitas with a fireplace & double size in-room whirlpool tub. Packages can be reserved during our online reservation process.