Dear Readers,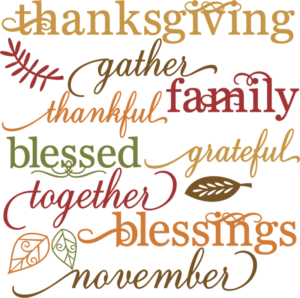 November is one of those months you try to plan ahead of time but end up doing everything the night before. The hustle and bustle of summer have come and gone. Thanksgiving decorations are everywhere. You are coming down from the high brought on by all that Halloween candy.
With the Holidays fast approaching, November is your last chance for a romantic Santa Barbara weekend with your significant other, before the relatives show up.  The longer nights make for some cozy "we time" getaways. So, if you're looking for an excuse to get out of town for some pre-holiday "we-time", some fine dining, cuddling and  re-kindling,  check out the following events happening near our Santa Barbara bed and breakfast.
We hope you'll mark your calendar for these November events in Santa Barbara, and considering staying with us at The Eagle Inn.  We are always happy to see our guests coming back to stay with us every year.   
November Events Near Our Santa Barbara Bed and Breakfast
OK Go in Santa Barbara – Nov. 5 at UCSB Campbell Hall: Legendary alternative rock band OK Go takes the stage at UC Santa Barbara's Campbell Hall. The Grammy-winning group is coming to town during the California leg of their 2017 tour. Expect to hear all of their popular songs such as "Here it Goes Again". This will be a night to remember for any Santa Barbara Honeymoon. So, get your tickets as soon as possible, and then contact us so we can keep your room at our hotel in Santa Barbara, California, minutes from the UCSB campus. Time: 7:00 am. Cost: General Public $30-$45, UCSB Students $15.
Kevin Hart at the Arlington Theatre – Nov. 10: Comedy always adds something special to any romantic weekend getaway, and a Santa Barbara weekend getaway is no different. Comedian Kevin Hart is taking the stage at the Arlington Theatre for one night only. Our hotel in Santa Barbara, California is minutes from the theater, giving you ample time to add an evening with Kevin Hart to you late Autumn festivities. Time:  7:00 PM.

Santa Barbara Channel Islands Adventure

– All month long: Our cozy hotel in Santa Barbara on the beach gives you easy access to the Channel Islands National Park. Throughout November, you can retreat to the islands to ignite your adventurous spirit. Remote and waiting for you to discover them, the Channel Islands offer than you can do in a single

Santa Barbara weekend getaway

. Bring your desire to explore, and enjoy days of camping and hiking. Followed by a wonderful evening kayaking along the islands' perimeter. You can then relax the night away in one of our hotel rooms with a jacuzzi tub, Cost: Free except for equipment rental

Sunset Kidd Sailing Cruises

– All month long: If kayaking is not your thing, you can still sail off into the sunset aboard the Sunset Kidd. Perfect for a

Santa Barbara honeymoon

, the Sunset Kidd is a private, picturesque yacht cruise along the Santa Barbara coastline and out into the Pacific. Each daily cruise offers breathtaking panoramic views of Santa Barbara and the coastal mountain range illuminated by city lights. Add in a few Santa Barbara wine tasting tours, and you and your loved one can celebrate your Santa Barbara honeymoon in style. Public and private tours available. Public tours offered from 8:00 am to 6:00 pm. Cost: starts at $40.

James Beard Celebrity Chef Tour Dinner

at Fess Parker Doubletree Resort – Nov. 21: Any romantic

Santa Barbara honeymoon

or getaway needs a wonderful dining experience for a conclusion. Add a celebrity chef or two, and you have a night to remember. Santa Barbara is hosting its first James Beard Celebrity Chef Tour Dinner at the Fess Parker Doubletree Resort on November, and a number of local and international celebrity chefs will take part in it. Come and enjoy seven- delectable courses of haute cuisine in honor of James Beard and Julia Child. Even local celebrity chef Cat Cora will be there preparing meals for you.  Time: 7:00 pm. Cost:  $230.

Día de Los Muertos Celebration

: LA SANTA CECILIA AND MEXRRISSEY, MARIACHI FLOR DE TOLOACHE – Nov. 3: Every November

Santa Barbara Weekend Getaway

needs to include a stop at the Dia de Los Muertos Celebration, a music festival dedicated to Mexican music and sound. This year, La Santa Cecilia takes the stage at UCSB's Campbell Hall. Grammy-winning La Santa Cecilia always spreads joy every time they do a show, one dance step at a time. The alt-Latino group combines traditional Mexican cumbias, corridos, and mambos with plain old rock 'n' roll. Along with the headliner, your evening will continue with the sounds of Mexrrissey, a pitch-perfect, Mexican, Morrissey cover band, and Grammy-winning, all-female, mariachi band Mariachi Flor de Toloache. Now, that is a Santa Barbara honeymoon. Time: 8:00pm. Cost: $30 – $45 :

An Evening with Samantha Bee

– Nov. 9: As the first woman to host her own late-night show, Samantha Bee changed the satirical news genre forever. Now, the host of the Emmy-nominated Full Frontal with Samantha Bee is coming to Santa Barbara to make your evening with her own brand of comedy to the Arlington Center for the Performing Arts. Talk to us if you need some good

Santa Barbara hotel deals

if you want to attend this event. Time: 8:00pm. Cost: Starts at $50.

Robert Cray Band

at the Lobero Theatre – Nov. 13: You will not feel the blues if you go see Blues guitarist Robert Cray in concert at the Lobero Theatre. The five-time Grammy-winner and Blues Hall of Fame, Robert Cray is bringing his delightful sound to the Santa Barbara area, and our

Santa Barbara Bed and Breakfast

is just minutes from the theater. Time: 8:00pm. Cost: Starts at $50.

Instructions Not Included

at the Granada Theater – Nov. 26: If your

Santa Barbara honeymoon

or weekend getaway falls on Thanksgiving weekend, you should make room in your schedule to catch the award-winning, 2013 film Instructions Not Included at the Granada Theatre on its 4k high-definition screen. The film tells the heart-warming tale of Acapulco's resident playboy womanizer whose former fling leaves a baby on his doorstep and takes off without a trace, only to return six years later to demand full custody. Time: 3:00pm. Cost: $10-$20.

Lecture: Tanya Barson

at the Santa Barbara Museum of Art – Nov. 30: Chief Curator, Museu d'Art Contemporani de Barcelona speaks about the work of Valeska Soares in the Mary Craig Auditorium. It is the perfect event for those who love the fine arts. We are one of the few

Santa Barbara boutique hotels

close enough the museum to allow you to fit the event into whatever else you planned for that evening. Time: 5:30pm. Cost: Free.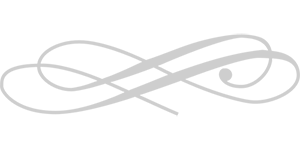 If you need a fun way to get to the events and festivals, all you have to do is contact our friends at Wheel Fun Rentals. This will give you a whole new way to see the city and the ocean.
The November events calendar in Santa Barbara is packed with fun things to do that often go unnoticed. If you are looking for romantic hotels in Santa Barbara to get away from your family before the holidays start, look no further than The Eagle Inn.  Our hotel in Santa Barbara, California puts you in the center of it all.  To take advantage of our Santa Barbara hotel deals for November, call us today at  (805) 965-3586 or contact us online by clicking here.  
We look forward to serving you this November.
Sincerely, 
Paul and Staff
Phone: (805) 965-3586
Email: stay@theeagleinn.com
Web: http://TheEagleInn.com

About The Eagle Inn: Located at 232 Natoma Avenue, Santa Barbara, CA, The Eagle Inn is one of the best beach side bed and breakfast hotels in Santa Barbara. Relax in comfortable surroundings just steps from the beach. Check the web site for last minute Santa Barbara hotel deals and hotel packages. Follow on Facebook for upcoming Santa Barbara events and Instagram for stunning photos.  Call the front desk at (805) 965-3586 to learn more about hotel discounts and local deals.