Wonderful Options from Surf to Turf
"The American Riviera," as Santa Barbara is widely known, has a great deal to offer the adventurous tourist. While some visitors may choose to enjoy wine-tasting tours, hikes in the mountains, riding mountain bikes or sampling Santa Barbara's remarkable selection of restaurants and shops, other visitors may decide to stay closer to the ocean and go kayaking, fishing, surfing, walking along the beach, sunbathing or even taking a tour on a Segway.
Wine-Tasting Tour Package – 10 a.m. to 4:30 p.m. available most days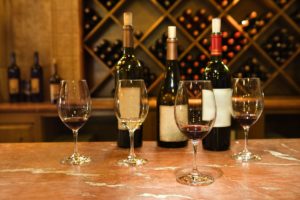 Sit back and relax. We'll take you on a tour of the wine country, where you will visit some of the finest wineries in the Santa Ynez Valley. Your tour guide will provide a fun and informative narration along the way. Learn the basics of wine tasting, hear about the history of the area and the population, learn how wine is made, and see beautiful countryside and breathtaking mountain views. All without the worry of drinking and driving. Tastings at four wineries. Souvenir wine glass. Gourmet picnic lunch. 9:30-10:00 a.m. pick-up at the hotel. 4:30 drop-off at the hotel. Private tours available at additional cost. Payment will be made to the tour operator at time of pick-up. Please be sure to tell us which day you want to go, and we'll make the reservations for you $105 per person. This tour is for the over 21s only.
Whale-Watching Package – available mid-February thru mid-May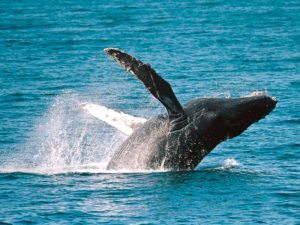 This is a rare treat you and your family are sure to remember. 2½ hour trips daily, departing morning, afternoon and evening. Please indicate preferred time and the day you would like to sail, and we'll arrange the rest! Prices go from $50-$105 for adults and from $30-$55 for kids ages 5-12. The shortest trips are 2 ½ hours, and the longest are 4 ½ hours
The Santa Barbara Channel is home to many species of marine mammals. In fact, the Santa Barbara Museum of Natural History has documented more than 30 species of cetaceans, or whales and dolphins, in the Santa Barbara Channel.
Pacific gray whales Every year an estimated 28,000 pacific gray whales will journey through the channel on their migration between Alaska and Baja California. On their way south, they pass along the Channel Islands, about 25 miles off our coast. Beginning in mid-February, as they make their way north again, the mothers and calves stay close to the Santa Barbara coastline, coming within a few hundred yards from shore. Join us for the experience of a lifetime as we journey alongside these magnificent animals on a 2½ hour whale watching excursion mid-February through mid-May.
Often on these trips we see common, risso's and bottlenose dolphins, California sea lions and harbor seals. Occasionally, we are lucky enough to view orcas, humpback, minke, and pilot whales. From July through September, the blue and humpback whales visit the area to feed on the krill produced in the Santa Barbara Channel. In recent years, the largest concentration of blue whales in the world has been in our channel, in addition to large numbers of humpback whales, which are usually seen off the coast of Hawaii.
Coastal Cruise and Sunset Cruise – see below for availability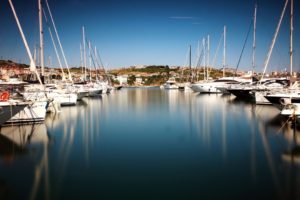 Santa Barbara Coastal Cruise
Enjoy the afternoon sun while you and your friends or family sail aboard Santa Barbara's most popular sailboat, the DOUBLE DOLPHIN. Not only will you get to see some of Santa Barbara's majestic coastline, but we frequently see California sea lions, dolphins, whales and a variety of exotic birds. Scheduled two-hour cruises depart at varying times throughout the day. You can reserve your Coastal people dining on boatCruise with us at the same time you make your room reservation. Coastal Cruise tickets are available mid-May through mid-February and are only $25.00 per person.
Santa Barbara Sunset Cruise
Join us for a romantic conclusion to a full day of sightseeing or a long day at work. Experience the majestic Santa Barbara sunset on a coastal cruise aboard the DOUBLE DOLPHIN. This two-hour cruise leaves at varying times throughout the year (determined by time of sunset). You can reserve your Sunset cruise with us when you make your room reservation. Sunset Cruise tickets are available throughout the year and cost only $25.00 per person.
Sailing Center's Policies
Reservations: 100% non-refundable payment is due at the time of booking.
Cancellation Policy: Double Dolphin public cruises may be cancelled due to inclement weather, or unforeseen circumstances.
All cancellations are made at the discretion of the onsite manager.
Recomendations
Dress in layers, as it tends to be cooler on the water.
Wear comfortable, non-marking soled shoes.
Bring camera, sunscreen, sunglasses, and binoculars if you have them (especially for whale watching).
Motion sickness medication should be taken according to manufacturer's direction.